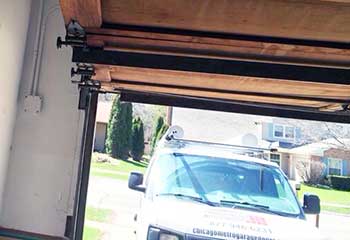 Roller Replacement
Customer Issue: Mr. Keller noted that his garage door seemed to be dragging more and more lately, with scraping noises as well, so he reached out to us.
Our Solution: Once we checked the garage door and its movements ourselves, our team examined the most likely source of the problem. We inspected the tracks and rollers and found the latter were crumbling from rust, and years of wear. Our experts opened each track to remove and replace the damaged garage door rollers and afterward assured the door had no issues moving.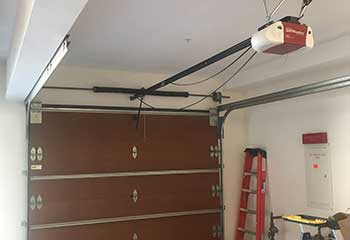 Opener Repair
Customer Issue: The customer's opener was making loud grinding noises and opening the garage door haltingly.
Our Solution: The noises were definitely coming from inside of the opener box itself, so our natural course was to open it and inspect. The motor turbine was loose and cracked at one end. Patching and adjusting it in place got the garage door working again, but the customer was told to consider replacing the opener.
New Garage Door Installation
Customer Issue: A long neglected garage, now being remodeled, needed its old door removed out and a new one put in.
Our Solution: Since noise wasn't an issue for this unattached garage, our team recommended a Genie 1035-V chain drive opener with a matching 39226R remote. Add a pair of Liftmaster 41a5034 photo-eye sensors and a steel panel, hinge, and torsion setup from Clopay, and the door was good to go.
Martin McDuffrey
- Lowell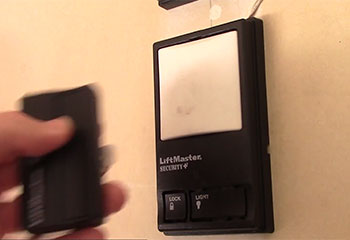 Opener Remote Control Failed
Customer Issue: The customer's garage door remote control would not work.
Our Solution: Our technician determined that Mr. Emerson's remote control needed reprogramming and new batteries. Afterwards, he verified the remote was working properly with the door and the customer was satisfied with our visit.
Maurice Emerson
- Gastonia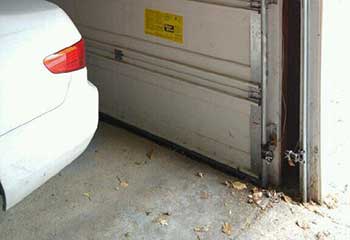 Sensor Alignment
Customer Issue: Mr. Casey called us when his garage door moved erratically.
Our Solution: We realigned the customer's sensors properly and tightened the sensor bracket which had been loose. Once realigned, the sensor worked properly and the customer was happy with the results of our visit.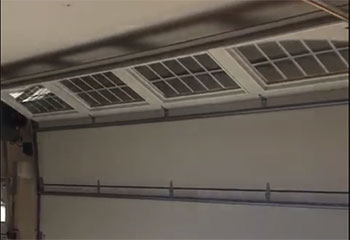 Garage Door Troubleshooting
Customer Issue: Complained that her door was making noises and not closing properly.
Our Solution: We found that Ms. Curtis' door needed balancing and that several bolts securing the tracks had gotten loose. We tightened and replaced the bolts and balanced the door to her complete satisfaction.